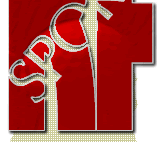 - PRIZE POOL PAYOUTS:
1st Place - $375 (Lynelle Lynch)
2nd Place - $100 (Dale Yahnke)
3rd Place - $25 (David Brea)

Due to the fact that the PGA Tour has changed the Tour Championship from a standard PGA event into a staggered, pre-determined leaderboard, I have decided to end the fantasy season 1 week early. I apologize that I didn't give more advanced notice. So, the fantasy standings after the BMW Championship are the final standings. Congrats to Lynelle Lynch for winning a close race against Dale Yahnke and Dave Brea.
PRIZE POOL STANDINGS
#
PLAYER
TOTAL $
WINS
TOP TENS
CUTS MADE
1)
2)
3)
4)
5)
6)
7)
8)
9)
10)
11)
12)
13)
14)
15)
16)
17)
18)
19)
20)
ALL PLAYER STANDINGS
#
PLAYER
TOTAL $
WINS
TOP TENS
CUTS MADE
1)
2)
3)
4)
5)
6)
7)
8)
9)
10)
11)
12)
13)
14)
15)
16)
17)
18)
19)
20)
21)
22)
23)
24)
25)
26)
27)
28)
29)
30)
31)
32)
33)
34)
35)
36)
37)
38)
39)
40)
41)
42)
43)
44)
45)
46)
47)
48)
49)
50)
51)
52)
53)
54)
55)
56)
57)
58)
59)
60)