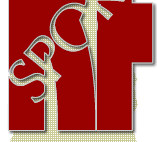 - KF CUP PAYOUTS:
1st Place - $550 Michael Bartovsky
2nd Place - $150 Shad Parker
3rd Place - $50 Mark Leahy

FINAL STANDINGS
Lightning fantasy football is a "Pick 'Em" style league, similar to eliminator or one-and-done football pools. There is no draft and no rosters. You start a basic fantasy lineup every week (players are eligible to start up to 5 minutes before their game time) but once you pick a player, he is no longer available to you for the rest of the year. Each week you earn KF Cup points based on your weekly ranking. The person with the most KF Cup points at the end of the year wins.

The entry fee is $50

, which you can pay for with PayPal. The prize money and number of payouts will be determined once the amount of players is finalized.
#
Player
KF CUP
Back
Wks Won
Points
1)
Michael Bartovsky
747

.5

--
3
1569.2
2)
Shad Parker
706
41.5
1
1590.7
3)
Mark Leahy
696
51.5
2
1568.5
4)
Kyle Crawford
675
72.5
2
1593.4
5)
Kyle Scheller
661

.5

86
2
1571.9
6)
Dave Onestinghel
612
135.5
2
1494.7
7)
Kevin Tung
610
137.5
2
1474.9
8)
Will Fleet
578
169.5
1
1515.5
9)
Robert Resneder
547
200.5
0
1477.4
10)
Dara Kargari
454
293.5
0
1382.2
11)
Scott Crayon
452
295.5
0
1363.1
12)
Josh Scheller
405
342.5
1
1297.1
13)
Alton Anderson
361
386.5
0
1224.3
14)
Kevin Stevens
348
399.5
1
1077.2
15)
Andrew McConnell
254
493.5
0
853.5
16)
Brett McMahon
137
610.5
0
445.4

- Payment has been received
**** KF CUP ****


Weekly Scoring System
1st place
..............
100
2nd place
..............
75
3rd place
..............
55
4th place
..............
45
5th place
..............
35
6th place
..............
30
7th place
..............
25
8th place
..............
22
9th place
..............
20
10th place
..............
18
11th place
..............
16
12th place
..............
14
13th place
..............
13
14th place
..............
12
15th place
..............
11
16th place
..............
10
17th place
..............
9
18th place
..............
8
19th place
..............
7
20th place
..............
6
21st place
..............
5
22nd place
..............
4
23rd place
..............
3
24th place
..............
2
25th place
..............
1

THIS WEEK'S LINEUPS:

WEEK 17 - 12/31/17 to 12/31/17




*** OFFICIAL! WEEK IS FINAL. ***

- Points for this player are final
***PRO BOWL LINEUP***

PLAYER
POS
TEAM
PTS
Rivers, Philip
QB
LAC
31.9
Lewis, Dion
RB
NE
25.3
Kamara, Alvin
RB
NO
24.8
Smith-Schuster, JuJu
WR
PIT
27.3
Allen, Keenan
WR
LAC
26.3
Kroft, Tyler
TE
CIN
17.3
Bryant, Matt
K
ATL
19.0
Cowboys
DST
DAL
20.5
Top players for the week
192.4

#1

- Michael Bartovsky

PLAYER
POS
TEAM
PTS
Stafford, Matthew
QB
DET
31.0
Henry, Derrick
RB
TEN
19.7
Kamara, Alvin
RB
NO
24.8
Smith-Schuster, JuJu
WR
PIT
27.3
Tate, Golden
WR
DET
21.4
Gates, Antonio
TE
LAC
4.6
Prater, Matt
K
DET
9.0
Chiefs
DST
KC
13.5
KF Cup Pts: 100
151.3

#2

- Shad Parker

PLAYER
POS
TEAM
PTS
Cousins, Kirk
QB
WAS
10.4
Henry, Derrick
RB
TEN
19.7
Lewis, Dion
RB
NE
25.3
Diggs, Stefon
WR
MIN
11.7
Landry, Jarvis
WR
MIA
15.2
Gates, Antonio
TE
LAC
4.6
Forbath, Kai
K
MIN
3.0
Broncos
DST
DEN
9.0
KF Cup Pts: 75
98.9

#3

- Kyle Crawford

PLAYER
POS
TEAM
PTS
Garoppolo, Jimmy
QB
SF
17.5
Collins, Alex
RB
BAL
15.6
Henry, Derrick
RB
TEN
19.7
Diggs, Stefon
WR
MIN
11.7
Gordon, Josh
WR
CLE
12.5
Clay, Charles
TE
BUF
6.4
Gano, Graham
K
CAR
4.0
Vikings
DST
MIN
9.5
KF Cup Pts: 55
96.9

#4

- Dave Onestinghel

PLAYER
POS
TEAM
PTS
Garoppolo, Jimmy
QB
SF
17.5
Anderson, C.J.
RB
DEN
6.1
Henry, Derrick
RB
TEN
19.7
Diggs, Stefon
WR
MIN
11.7
Goodwin, Marquise
WR
SF
9.8
Gates, Antonio
TE
LAC
4.6
Vinatieri, Adam
K
IND
10.0
Seahawks
DST
SEA
12.5
KF Cup Pts: 45
91.9

#5

- Kyle Scheller

PLAYER
POS
TEAM
PTS
Wilson, Russell
QB
SEA
20.4
Anderson, C.J.
RB
DEN
6.1
Kamara, Alvin
RB
NO
24.8
Baldwin, Doug
WR
SEA
21.0
Cole, Keelan
WR
JAC
2.3
Olsen, Greg
TE
CAR
1.0
Gano, Graham
K
CAR
4.0
Steelers
DST
PIT
12.0
KF Cup Pts: 35
91.6

#6

- Robert Resneder

PLAYER
POS
TEAM
PTS
Cousins, Kirk
QB
WAS
10.4
Hyde, Carlos
RB
SF
21.0
Ingram, Mark
RB
NO
5.4
Allen, Keenan
WR
LAC
26.3
Hilton, T.Y.
WR
IND
1.4
Witten, Jason
TE
DAL
1.7
Butker, Harrison
K
KC
9.0
Patriots
DST
NE
12.0
KF Cup Pts: 30
87.2

#7

- Scott Crayon

PLAYER
POS
TEAM
PTS
Garoppolo, Jimmy
QB
SF
17.5
Gallman, Wayne
RB
NYG
8.9
Gore, Frank
RB
IND
12.1
Funchess, Devin
WR
CAR
10.8
Goodwin, Marquise
WR
SF
9.8
James, Jesse
TE
PIT
0.9
Gould, Robbie
K
SF
11.0
Titans
DST
TEN
13.0
KF Cup Pts: 25
84.0

#8

- Mark Leahy

PLAYER
POS
TEAM
PTS
Garoppolo, Jimmy
QB
SF
17.5
Freeman, Devonta
RB
ATL
16.8
Henry, Derrick
RB
TEN
19.7
Goodwin, Marquise
WR
SF
9.8
Hilton, T.Y.
WR
IND
1.4
Ebron, Eric
TE
DET
0.9
Forbath, Kai
K
MIN
3.0
Seahawks
DST
SEA
12.5
KF Cup Pts: 22
81.6

#9

- Kevin Tung

PLAYER
POS
TEAM
PTS
Cousins, Kirk
QB
WAS
10.4
Drake, Kenyan
RB
MIA
9.0
Henry, Derrick
RB
TEN
19.7
Cole, Keelan
WR
JAC
2.3
Gordon, Josh
WR
CLE
12.5
Gates, Antonio
TE
LAC
4.6
Hopkins, Dustin
K
WAS
5.0
Colts
DST
IND
11.0
KF Cup Pts: 20
74.5

#10

- Will Fleet

PLAYER
POS
TEAM
PTS
Bortles, Blake
QB
JAC
5.1
Anderson, C.J.
RB
DEN
6.1
Collins, Alex
RB
BAL
15.6
Cole, Keelan
WR
JAC
2.3
Goodwin, Marquise
WR
SF
9.8
Ebron, Eric
TE
DET
0.9
Rose, Nick
K
LAC
5.0
Patriots
DST
NE
12.0
KF Cup Pts: 18
56.8

#11

- Dara Kargari

PLAYER
POS
TEAM
PTS
Garoppolo, Jimmy
QB
SF
17.5
Collins, Alex
RB
BAL
15.6
Gillislee, Mike
RB
NE
0.0
Anderson, Robby
WR
NYJ
0.3
Bryant, Dez
WR
DAL
2.4
Ebron, Eric
TE
DET
0.9
Gano, Graham
K
CAR
4.0
Patriots
DST
NE
12.0
KF Cup Pts: 16
52.7

#12

- Alton Anderson

PLAYER
POS
TEAM
PTS

[NO PICK]

QB

[NO PICK]

RB

[NO PICK]

RB

[NO PICK]

WR

[NO PICK]

WR

[NO PICK]

TE

[NO PICK]

K

[NO PICK]

DST
KF Cup Pts: 0
0.0

#12

- Kevin Stevens

PLAYER
POS
TEAM
PTS

[NO PICK]

QB

[NO PICK]

RB

[NO PICK]

RB

[NO PICK]

WR

[NO PICK]

WR

[NO PICK]

TE

[NO PICK]

K

[NO PICK]

DST
KF Cup Pts: 0
0.0

#12

- Brett McMahon

PLAYER
POS
TEAM
PTS

[NO PICK]

QB

[NO PICK]

RB

[NO PICK]

RB

[NO PICK]

WR

[NO PICK]

WR

[NO PICK]

TE

[NO PICK]

K

[NO PICK]

DST
KF Cup Pts: 0
0.0

#12

- Andrew McConnell

PLAYER
POS
TEAM
PTS

[NO PICK]

QB

[NO PICK]

RB

[NO PICK]

RB

[NO PICK]

WR

[NO PICK]

WR

[NO PICK]

TE

[NO PICK]

K

[NO PICK]

DST
KF Cup Pts: 0
0.0

#12

- Josh Scheller

PLAYER
POS
TEAM
PTS

[NO PICK]

QB

[NO PICK]

RB

[NO PICK]

RB

[NO PICK]

WR

[NO PICK]

WR

[NO PICK]

TE

[NO PICK]

K

[NO PICK]

DST
KF Cup Pts: 0
0.0
WEEKLY RESULTS
WEEK 17 - 12/31/17 to 12/31/17
» Click here to view this week's lineups

| | | | |
| --- | --- | --- | --- |
| # | OWNER | KF CUP | PTS |
| 1) | Michael Bartovsky | 100 | 151.3 |
| 2) | Shad Parker | 75 | 98.9 |
| 3) | Kyle Crawford | 55 | 96.9 |
| 4) | Dave Onestinghel | 45 | 91.9 |
| 5) | Kyle Scheller | 35 | 91.6 |
| 6) | Robert Resneder | 30 | 87.2 |
| 7) | Scott Crayon | 25 | 84.0 |
| 8) | Mark Leahy | 22 | 81.6 |
| 9) | Kevin Tung | 20 | 74.5 |
| 10) | Will Fleet | 18 | 56.8 |
| 11) | Dara Kargari | 16 | 52.7 |
| 12) | Josh Scheller | 0 | 0.0 |
| 12) | Andrew McConnell | 0 | 0.0 |
| 12) | Brett McMahon | 0 | 0.0 |
| 12) | Kevin Stevens | 0 | 0.0 |
| 12) | Alton Anderson | 0 | 0.0 |

WEEK 16 - 12/23/17 to 12/25/17
» Click here to view this week's lineups

| | | | |
| --- | --- | --- | --- |
| # | OWNER | KF CUP | PTS |
| 1) | Michael Bartovsky | 100 | 108.3 |
| 2) | Kyle Crawford | 75 | 102.3 |
| 3) | Kevin Tung | 55 | 101.5 |
| 4) | Kyle Scheller | 45 | 92.8 |
| 5) | Scott Crayon | 35 | 86.7 |
| 6) | Robert Resneder | 30 | 80.4 |
| 7) | Shad Parker | 25 | 76.7 |
| 8) | Mark Leahy | 22 | 70.1 |
| 9) | Will Fleet | 20 | 66.2 |
| 10) | Dara Kargari | 18 | 62.3 |
| 11) | Dave Onestinghel | 16 | 62.1 |
| 12) | Josh Scheller | 14 | 59.3 |
| 13) | Andrew McConnell | 0 | 0.0 |
| 13) | Brett McMahon | 0 | 0.0 |
| 13) | Kevin Stevens | 0 | 0.0 |
| 13) | Alton Anderson | 0 | 0.0 |

WEEK 15 - 12/14/17 to 12/18/17
» Click here to view this week's lineups

| | | | |
| --- | --- | --- | --- |
| # | OWNER | KF CUP | PTS |
| 1) | Kyle Scheller | 100 | 140.2 |
| 2) | Kevin Tung | 75 | 125.2 |
| 3) | Shad Parker | 55 | 121.3 |
| 4) | Michael Bartovsky | 45 | 112.1 |
| 5) | Scott Crayon | 35 | 100.3 |
| 6) | Robert Resneder | 30 | 99.7 |
| 7) | Kyle Crawford | 25 | 95.7 |
| 8) | Dara Kargari | 22 | 91.2 |
| 9) | Will Fleet | 20 | 90.6 |
| 10) | Kevin Stevens | 18 | 77.2 |
| 11) | Mark Leahy | 16 | 73.2 |
| 12) | Dave Onestinghel | 14 | 69.5 |
| 13) | Alton Anderson | 13 | 65.0 |
| 14) | Josh Scheller | 12 | 57.7 |
| 15) | Andrew McConnell | 0 | 0.0 |
| 15) | Brett McMahon | 0 | 0.0 |

WEEK 14 - 12/07/17 to 12/11/17
» Click here to view this week's lineups

| | | | |
| --- | --- | --- | --- |
| # | OWNER | KF CUP | PTS |
| 1) | Shad Parker | 100 | 108.3 |
| 2) | Kevin Stevens | 75 | 95.4 |
| 3) | Alton Anderson | 55 | 91.8 |
| 4) | Dave Onestinghel | 45 | 89.0 |
| 5) | Scott Crayon | 35 | 87.1 |
| 6) | Dara Kargari | 30 | 82.8 |
| 7) | Robert Resneder | 25 | 82.3 |
| 8) | Mark Leahy | 22 | 81.7 |
| 9) | Will Fleet | 20 | 79.6 |
| 10) | Kevin Tung | 18 | 73.9 |
| 11) | Josh Scheller | 16 | 67.9 |
| 12) | Michael Bartovsky | 14 | 67.0 |
| 13) | Kyle Crawford | 13 | 63.4 |
| 14) | Kyle Scheller | 12 | 60.1 |
| 15) | Andrew McConnell | 0 | 0.0 |
| 15) | Brett McMahon | 0 | 0.0 |

WEEK 13 - 11/30/17 to 12/04/17
» Click here to view this week's lineups

| | | | |
| --- | --- | --- | --- |
| # | OWNER | KF CUP | PTS |
| 1) | Kevin Tung | 100 | 118.0 |
| 2) | Michael Bartovsky | 75 | 112.3 |
| 3) | Shad Parker | 55 | 109.6 |
| 4) | Josh Scheller | 45 | 105.2 |
| 5) | Kyle Scheller | 35 | 104.0 |
| 6) | Robert Resneder | 30 | 86.3 |
| 7) | Dave Onestinghel | 25 | 85.2 |
| 8) | Kyle Crawford | 22 | 83.2 |
| 9) | Will Fleet | 20 | 80.8 |
| 10) | Dara Kargari | 18 | 77.3 |
| 11) | Alton Anderson | 16 | 75.6 |
| 12) | Kevin Stevens | 14 | 74.7 |
| 13) | Mark Leahy | 13 | 69.4 |
| 14) | Scott Crayon | 12 | 50.4 |
| 15) | Andrew McConnell | 0 | 0.0 |
| 15) | Brett McMahon | 0 | 0.0 |

WEEK 12 - 11/23/17 to 11/27/17
» Click here to view this week's lineups

| | | | |
| --- | --- | --- | --- |
| # | OWNER | KF CUP | PTS |
| 1) | Mark Leahy | 100 | 139.3 |
| 2) | Will Fleet | 75 | 134.0 |
| 3) | Kyle Scheller | 55 | 113.3 |
| 4) | Dave Onestinghel | 45 | 110.6 |
| 5) | Michael Bartovsky | 35 | 109.8 |
| 6) | Robert Resneder | 30 | 106.8 |
| 7) | Alton Anderson | 25 | 106.2 |
| 8) | Scott Crayon | 22 | 105.8 |
| 9) | Kevin Stevens | 20 | 104.4 |
| 10) | Kevin Tung | 18 | 83.7 |
| 11) | Josh Scheller | 16 | 77.9 |
| 12) | Shad Parker | 14 | 71.1 |
| 13) | Kyle Crawford | 13 | 64.4 |
| 14) | Dara Kargari | 12 | 36.3 |
| 15) | Andrew McConnell | 0 | 0.0 |
| 15) | Brett McMahon | 0 | 0.0 |

WEEK 11 - 11/16/17 to 11/20/17
» Click here to view this week's lineups

| | | | |
| --- | --- | --- | --- |
| # | OWNER | KF CUP | PTS |
| 1) | Will Fleet | 100 | 122.1 |
| 2) | Shad Parker | 75 | 112.7 |
| 3) | Mark Leahy | 55 | 109.8 |
| 4) | Dara Kargari | 45 | 99.0 |
| 5) | Dave Onestinghel | 35 | 97.8 |
| 6) | Robert Resneder | 30 | 91.5 |
| 7) | Kyle Crawford | 25 | 87.7 |
| 8) | Kevin Tung | 22 | 87.2 |
| 9) | Josh Scheller | 20 | 86.4 |
| 10) | Kyle Scheller | 18 | 84.1 |
| 11) | Michael Bartovsky | 16 | 73.2 |
| 12) | Alton Anderson | 14 | 49.9 |
| 13) | Scott Crayon | 13 | 35.1 |
| 14) | Andrew McConnell | 0 | 0.0 |
| 14) | Brett McMahon | 0 | 0.0 |
| 14) | Kevin Stevens | 0 | 0.0 |

WEEK 10 - 11/09/17 to 11/13/17
» Click here to view this week's lineups

| | | | |
| --- | --- | --- | --- |
| # | OWNER | KF CUP | PTS |
| 1) | Kyle Scheller | 100 | 104.9 |
| 2) | Kevin Tung | 75 | 97.9 |
| 3) | Dara Kargari | 55 | 95.9 |
| 4) | Will Fleet | 45 | 89.2 |
| 5) | Scott Crayon | 35 | 85.1 |
| 6) | Kyle Crawford | 30 | 83.7 |
| 7) | Alton Anderson | 25 | 81.0 |
| 8) | Andrew McConnell | 22 | 78.3 |
| 9) | Robert Resneder | 20 | 78.1 |
| 10) | Mark Leahy | 18 | 75.7 |
| 11) | Shad Parker | 16 | 74.6 |
| 12) | Kevin Stevens | 14 | 70.7 |
| 13) | Josh Scheller | 13 | 65.3 |
| 14) | Dave Onestinghel | 12 | 64.4 |
| 15) | Michael Bartovsky | 11 | 55.8 |
| 16) | Brett McMahon | 0 | 0.0 |

WEEK 9 - 11/02/17 to 11/06/17
» Click here to view this week's lineups

| | | | |
| --- | --- | --- | --- |
| # | OWNER | KF CUP | PTS |
| 1) | Kevin Tung | 100 | 98.1 |
| 2) | Robert Resneder | 75 | 98.0 |
| 3) | Dave Onestinghel | 55 | 93.8 |
| 4) | Mark Leahy | 45 | 92.2 |
| 5) | Michael Bartovsky | 35 | 88.5 |
| 6) | Will Fleet | 30 | 86.1 |
| 7) | Kyle Crawford | 25 | 85.7 |
| 8) | Kyle Scheller | 22 | 79.1 |
| 9) | Scott Crayon | 20 | 78.8 |
| 10) | Alton Anderson | 18 | 78.5 |
| 11) | Dara Kargari | 16 | 77.5 |
| 12) | Andrew McConnell | 14 | 73.6 |
| 13) | Josh Scheller | 13 | 61.6 |
| 14) | Shad Parker | 12 | 51.2 |
| 15) | Kevin Stevens | 11 | 48.7 |
| 16) | Brett McMahon | 0 | 0.0 |

WEEK 8 - 10/26/17 to 10/30/17
» Click here to view this week's lineups

| | | | |
| --- | --- | --- | --- |
| # | OWNER | KF CUP | PTS |
| 1) | Mark Leahy | 100 | 116.5 |
| 2) | Andrew McConnell | 75 | 112.3 |
| 3) | Michael Bartovsky | 55 | 107.7 |
| 4) | Robert Resneder | 45 | 107.3 |
| 5) | Josh Scheller | 35 | 100.8 |
| 6) | Shad Parker | 30 | 98.1 |
| 7) | Scott Crayon | 25 | 97.8 |
| 8) | Dave Onestinghel | 22 | 97.2 |
| 9) | Will Fleet | 20 | 84.1 |
| 10) | Kyle Crawford | 18 | 81.5 |
| 11) | Kyle Scheller | 16 | 77.0 |
| 12) | Kevin Tung | 14 | 70.1 |
| 13) | Alton Anderson | 13 | 69.3 |
| 14) | Kevin Stevens | 12 | 62.5 |
| 15) | Dara Kargari | 11 | 52.6 |
| 16) | Brett McMahon | 0 | 0.0 |

WEEK 7 - 10/19/17 to 10/23/17
» Click here to view this week's lineups

| | | | |
| --- | --- | --- | --- |
| # | OWNER | KF CUP | PTS |
| 1) | Kyle Crawford | 100 | 139.6 |
| 2) | Mark Leahy | 75 | 130.7 |
| 3) | Kyle Scheller | 55 | 126.8 |
| 4) | Will Fleet | 45 | 124.3 |
| 5) | Josh Scheller | 35 | 120.6 |
| 6) | Alton Anderson | 30 | 118.3 |
| 7) | Dara Kargari | 25 | 116.5 |
| 8) | Shad Parker | 22 | 114.0 |
| 9) | Kevin Tung | 20 | 113.7 |
| 10) | Andrew McConnell | 18 | 98.3 |
| 11) | Dave Onestinghel | 16 | 95.8 |
| 12) | Robert Resneder | 14 | 80.6 |
| 13) | Kevin Stevens | 13 | 74.1 |
| 14) | Michael Bartovsky | 12 | 66.0 |
| 15) | Scott Crayon | 11 | 44.6 |
| 16) | Brett McMahon | 0 | 0.0 |

WEEK 6 - 10/12/17 to 10/16/17
» Click here to view this week's lineups

| | | | |
| --- | --- | --- | --- |
| # | OWNER | KF CUP | PTS |
| 1) | Kyle Crawford | 100 | 155.0 |
| 2) | Shad Parker | 75 | 124.0 |
| 3) | Mark Leahy | 55 | 111.0 |
| 4) | Dara Kargari | 45 | 105.4 |
| 5) | Michael Bartovsky | 35 | 101.1 |
| 6) | Andrew McConnell | 30 | 100.4 |
| 7) | Kevin Tung | 25 | 100.2 |
| 8) | Will Fleet | 22 | 96.7 |
| 9) | Kyle Scheller | 20 | 86.1 |
| 10) | Josh Scheller | 18 | 81.0 |
| 11) | Scott Crayon | 16 | 76.7 |
| 12) | Alton Anderson | 14 | 75.2 |
| 13) | Dave Onestinghel | 13 | 72.4 |
| 14) | Kevin Stevens | 12 | 67.5 |
| 15) | Robert Resneder | 11 | 58.6 |
| 16) | Brett McMahon | 0 | 0.0 |

WEEK 5 - 10/05/17 to 10/09/17
» Click here to view this week's lineups

| | | | |
| --- | --- | --- | --- |
| # | OWNER | KF CUP | PTS |
| 1) | Josh Scheller | 100 | 106.4 |
| 2) | Robert Resneder | 75 | 102.8 |
| 3) | Shad Parker | 55 | 93.7 |
| 4) | Kyle Crawford | 45 | 90.5 |
| 5) | Dave Onestinghel | 35 | 89.2 |
| 6) | Dara Kargari | 30 | 88.7 |
| 7) | Brett McMahon | 25 | 85.0 |
| 8) | Alton Anderson | 22 | 68.4 |
| 9) | Mark Leahy | 20 | 68.3 |
| 10) | Will Fleet | 18 | 68.2 |
| 11) | Michael Bartovsky | 16 | 64.9 |
| 12) | Scott Crayon | 14 | 55.2 |
| 13) | Andrew McConnell | 13 | 54.0 |
| 14) | Kevin Stevens | 12 | 53.7 |
| 15) | Kyle Scheller | 11 | 52.6 |
| 16) | Kevin Tung | 10 | 47.2 |

WEEK 4 - 9/28/17 to 10/02/17
» Click here to view this week's lineups

| | | | |
| --- | --- | --- | --- |
| # | OWNER | KF CUP | PTS |
| 1) | Dave Onestinghel | 100 | 120.9 |
| 2) | Michael Bartovsky | 75 | 119.8 |
| 3) | Mark Leahy | 55 | 116.6 |
| 4) | Kyle Scheller | 45 | 116.5 |
| 5) | Shad Parker | 35 | 110.6 |
| 6) | Dara Kargari | 30 | 107.9 |
| 7) | Will Fleet | 25 | 104.2 |
| 8) | Brett McMahon | 22 | 103.2 |
| 9) | Kevin Tung | 20 | 101.7 |
| 10) | Andrew McConnell | 18 | 99.7 |
| 11) | Scott Crayon | 16 | 95.5 |
| 12) | Kyle Crawford | 14 | 89.3 |
| 13) | Alton Anderson | 13 | 89.1 |
| 14) | Kevin Stevens | 12 | 79.2 |
| 15) | Robert Resneder | 11 | 79.1 |
| 16) | Josh Scheller | 10 | 76.7 |

WEEK 3 - 9/21/17 to 9/25/17
» Click here to view this week's lineups

| | | | |
| --- | --- | --- | --- |
| # | OWNER | KF CUP | PTS |
| 1) | Kevin Stevens | 100 | 111.7 |
| 2) | Alton Anderson | 75 | 105.6 |
| 3) | Mark Leahy | 55 | 99.5 |
| 4) | Scott Crayon | 45 | 90.3 |
| 5) | Brett McMahon | 35 | 88.1 |
| 6) | Josh Scheller | 30 | 79.1 |
| 7) | Kyle Crawford | 25 | 75.3 |
| 8) | Andrew McConnell | 22 | 70.9 |
| 9) | Dave Onestinghel | 20 | 69.6 |
| 10) | Shad Parker | 18 | 62.4 |
| 11) | Dara Kargari | 16 | 60.6 |
| 12) | Will Fleet | 14 | 59.7 |
| 13) | Michael Bartovsky | 12.5 | 54.0 |
| 13) | Kyle Scheller | 12.5 | 54.0 |
| 15) | Robert Resneder | 11 | 51.3 |
| 16) | Kevin Tung | 10 | 49.0 |

WEEK 2 - 9/14/17 to 9/18/17
» Click here to view this week's lineups

| | | | |
| --- | --- | --- | --- |
| # | OWNER | KF CUP | PTS |
| 1) | Dave Onestinghel | 100 | 114.2 |
| 2) | Will Fleet | 75 | 113.7 |
| 3) | Robert Resneder | 55 | 109.1 |
| 4) | Kyle Crawford | 45 | 105.7 |
| 5) | Brett McMahon | 35 | 92.3 |
| 6) | Dara Kargari | 30 | 92.2 |
| 7) | Kyle Scheller | 25 | 91.0 |
| 8) | Kevin Stevens | 22 | 88.9 |
| 9) | Andrew McConnell | 20 | 87.8 |
| 10) | Scott Crayon | 18 | 87.3 |
| 11) | Josh Scheller | 16 | 82.9 |
| 12) | Shad Parker | 14 | 81.4 |
| 13) | Mark Leahy | 13 | 79.1 |
| 14) | Alton Anderson | 12 | 78.7 |
| 15) | Michael Bartovsky | 11 | 73.7 |
| 16) | Kevin Tung | 10 | 60.5 |

WEEK 1 - 9/07/17 to 9/11/17
» Click here to view this week's lineups

| | | | |
| --- | --- | --- | --- |
| # | OWNER | KF CUP | PTS |
| 1) | Michael Bartovsky | 100 | 103.7 |
| 2) | Scott Crayon | 75 | 102.4 |
| 3) | Kyle Scheller | 55 | 97.8 |
| 4) | Kyle Crawford | 45 | 93.5 |
| 5) | Dara Kargari | 35 | 83.3 |
| 6) | Shad Parker | 30 | 82.1 |
| 7) | Robert Resneder | 25 | 78.3 |
| 8) | Andrew McConnell | 22 | 78.2 |
| 9) | Brett McMahon | 20 | 76.8 |
| 10) | Kevin Tung | 18 | 72.5 |
| 11) | Alton Anderson | 16 | 71.7 |
| 12) | Dave Onestinghel | 14 | 71.1 |
| 13) | Kevin Stevens | 13 | 68.5 |
| 14) | Josh Scheller | 12 | 68.3 |
| 15) | Will Fleet | 11 | 59.2 |
| 16) | Mark Leahy | 10 | 53.8 |